Beauty is something that is flourishing the women from the birth and having a beautiful and flawless skin is blessing. To enhance your skin care you need to follow some beauty tips which help you in having a healthy and vibrant skin. Skin is taken care depending on the skin type you have. We have five different skin types like dry, combination, normal, oily and sensitive.
In this article I want to share all the beauty tips with homemade ingredients and some facial oils to get a flawless, healthy and brighter skin in all seasons. For all skin concerns I would help you in finding a right mix of ingredients for skin care routine that rejuvenate your skin.
Let's start with some homemade face packs and some tips.
Every morning dip a cotton ball in a raw milk to cleanse your skin. It helps you in taking the dirt and sweat from your face which is gentle yet effective. Even massage with the cleansing raw milk softly into your skin with your fingertips then rinse thoroughly with a Luke warm water.
To make your skin looks brighter and smoother you have to try face packs which are homemade. Don't go for expensive face packs which claim to do better for your skin. Try to rely on the products which you can find it at home like neem leaves make it a powder and apply it on the face. It helps your skin in detoxify your pores. Use gram flour and turmeric with rose water as a face pack. And for oily skin it's always better to use an egg white face pack. Sandalwood and rose water is also a good mix for a face pack.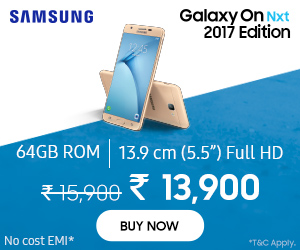 Facial oils for your skin
Facial oils are essential for your skin as it helps to boosts your skin and reduces anti-ageing, dark spots, acne, blackheads, fine lines and wrinkles. Don't just go with any cosmetic facial oils, use coconut oil for a sensitive skin. By using olive oil on your face before going to bed which helps in dark spots. Use neem oil for antibacterial properties in your skin. Sandalwood oil also helps your skin to glow and to give a healthy look.
Aloe vera can be used by people with all types of skin. It has a good nutrient which helps the skin to get treat with pimples, sunburns, acne, and anti ageing. Drink aloe vera juice which has got many vitamins like A, B, C and E. it has got multiple properties in helping your skin and body to b soothing and cooling. For dry skin use aloe vera face pack with turmeric and honey.
Healthy diet for your skin
Vitamins and nutrition is crucial for your healthy skin and in daily intake diet. Nourish your skin from inside out with a healthy diet and treat your skin by eating antioxidant-fruit and vegetables, dried fruits and nuts, oily fish, meat and shellfish. Don't have junk and oily foods which are unhealthy to your skin.